Proud Nation Clothing & Promotions
Proud of the service we offer...

Since 2007 we have been providing custom decorated clothing and products to companies, organizations, groups and schools. We are distributors for the top imprintable brands in the industry that you see on this site, as well as many others; however, we also specialize in creating fully custom, made-to-order (from design to cut to sew to print to package), 100% Made in Canada clothing to launch your brand to new heights.
Our corporate Canadian clients include CBC, ColdFX, Fox, Hockey Canada, Molson Coors, Miller, Sick Kids, Toyota and YMCA just to name a few. We are extremely proud to have supplied all clothing at the Molson Canadian Hockey House at the 2010 Winter Games!

But our main clients could be your children--we are an approved vendor in many GTA school boards and have assisted over 180 schools with spiritwear sales, fund raisers, team uniforms, club wear and keepsakes.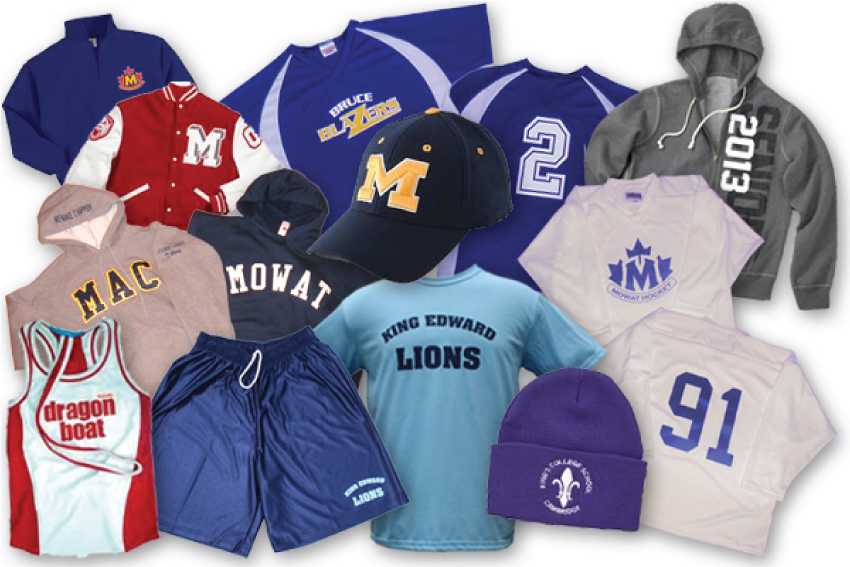 Please don't hesitate to contact us at
info@proudnation.ca
or by calling direct at
416.788.1971
for a quick response, including quotes and information on samples.
...Proudly Canadian!