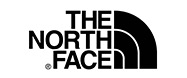 THE NORTH FACE® RIDGELINE SOFT SHELL JACKET. NF0A3LGX
306 g/m2/9.0 oz lyd WindWall®, 100% polyester with DWR finish (solid)
316 g/m2/9.2 oz lyd WindWall®, 100% polyester with DWR finish (heather)
Highly wind-resistant with wind permeability at less than 10 CFM (0 CFM is 100% windproof)
Brushed micro-gridded fleece interior
Drawcord and toggles at hem
The North Face® logo on back right shoulder
BENEFITS
DURABLE WATER REPELLENT: DWR is applied to the face of the fabric to provide the first line of defense against wet weather.
WIND PROTECTION: WindWall® fabrics greatly reduce the effects of wind chill while providing flexibility and breathability to stay comfortable without overheating.
The North Face® products may not be resold without embellishment. To protect its reputation and identity, The North Face® reserves the right to prohibit the addition to any The North Face® garment and trademark name, design or logo of an organization, business, school or team (or for an individual or other entity) that does not meet the high standards of the brand. Please contact your representative with any questions. The decoration of any The North Face® ferment with a mark, name, design or logo that is obscene, vulgar, advocates or displays violence or illegal activity, and/or relates to the firearms and ammunition, tobacco, sex, and pornography industries is expressly prohibited. The registered owner of the The North Face® trademarks is THE NORTH FACE APPAREL CORP.
Adult sizes - S-3XL